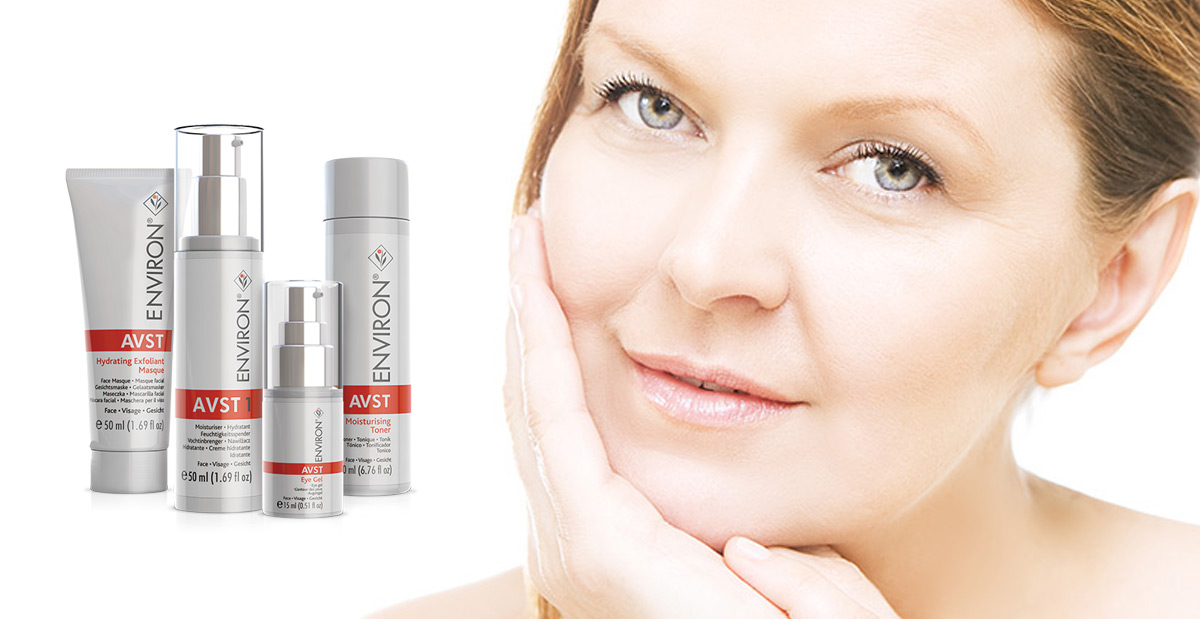 Environ
Enhance the beauty of your skin with a full line of Environ products that will help smooth fine lines and wrinkles and minimize skin blemishes.
Beautiful, radiant and illuminating skin is what we all would love to achieve. Environ is the facial regimen that has the ability to do just that. Environ Vitamin Infusion Treatments are a step-by-step process which enables the skin to look and feel it's best. For healthy skin you need the right building blocks (Vitamins A, C, E, antioxidants and bio-peptides), penetration and stimulation to create a repair response. With these repeated steps, we can help you achieve your goals.
Vitamin A is a normalizer promoting healthy cell production which helps prevent and reverse the signs of aging.
Vitamin C helps to improve pigmentation, sun damage and dilated capillaries. It also provides prolonged antioxidant protection and thickens cell walls, reducing redness.
Vitamin E produces antioxidant activity, increases the SPF, anti-aging and anti-inflammatory properties.
Antioxidants counteracts the effects of free radicals which are formed everyday and minimizes their negative effects.
Bio-Peptides assist in the production of collagen, elastin and glycosaminoglycan (GAGS).
Rejuvenate, re-energize and regenerate your skin with the Environ Cool Peel System. These peels allow the damaged skin cells to be removed, while allowing the healthy cells to remain intact. No down time, redness, irritation or tell-tail signs that you have received a treatment, except for the glow of your healthy skin!
Acne and back treatments are available—
Please contact us for more information and costs.